Ring 1612WDI - 14k White gold with Diamond
A brilliant-cut diamond sparkles in this 14K white gold ring. The band has a diameter of 1.8mm and the diamond has a Carat weight of 0.20. Beautiful to wear on its own or in combination with one of our other (diamond) stacking rings. more info
Ring 1612WDI - 14k White gold with Diamond
Our jewellery
All Blush jewellery is made with attention and love from 14k yellow-, rose- or white gold. High quality jewellery that you can enjoy for years to come is our priority, as is the ability to mix and match endlessly. A piece of jewellery from Blush is a gift for yourself or someone else and therefore always comes in a gift box.
Product ID: 1612WDI
diameter: ⌀ 1.8 mm
carat weight diamond: 0.20 ct
stone color: Wesselton
type of gold: 14k White gold
type of stone: Diamond
setting: Illusion setting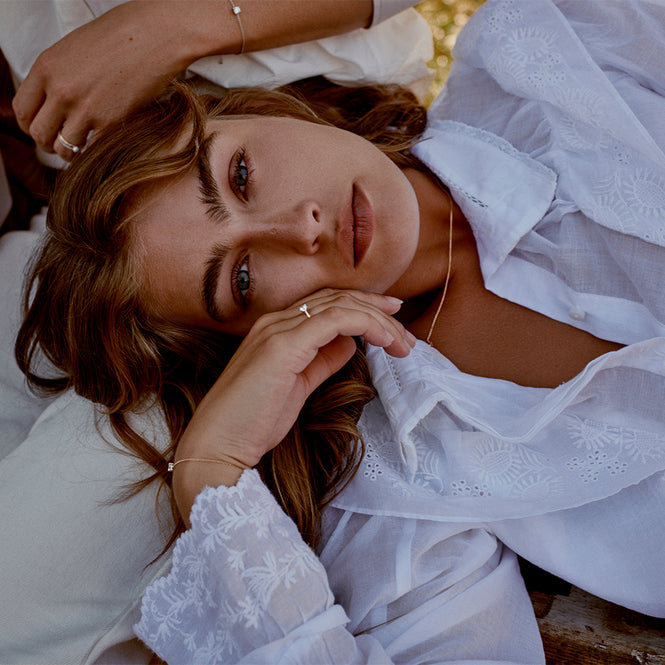 Shipping in Belgium
In Belgium we deliver via standard delivery and with Trunkrs.
Orders via standard delivery will take approximately 2-3 working days and orders with Trunkrs will be delivered the next working day.
Our jewellery is shipped in gift packaging and this box contains a foam holder to ensure that the jewellery remains well protected; not only during shipping but afterwards if you want to store the jewelry safely at home.