Ear studs 7245YGO - 14k Yellow Gold
Diese stabilen, herzförmigen Ohrstecker sind 3,9 mm hoch und aus 14 Karat Gelbgold gefertigt. Das liebevolle Geschenk für sich selbst oder jemand anderen, wunderbar mit anderen (Ohr-)Schmuckstücken aus unserer Kollektion zu kombinieren. more info
Ear studs 7245YGO - 14k Yellow Gold
Our jewellery
All Blush jewellery is made with attention and love from 14k yellow-, rose- or white gold. High quality jewellery that you can enjoy for years to come is our priority, as is the ability to mix and match endlessly. A piece of jewellery from Blush is a gift for yourself or someone else and therefore always comes in a gift box.
Product ID: 7245YGO
diameter: ⌀ 4.8 mm
type of gold: 14k Yellow gold
type of closure: Butterfly backs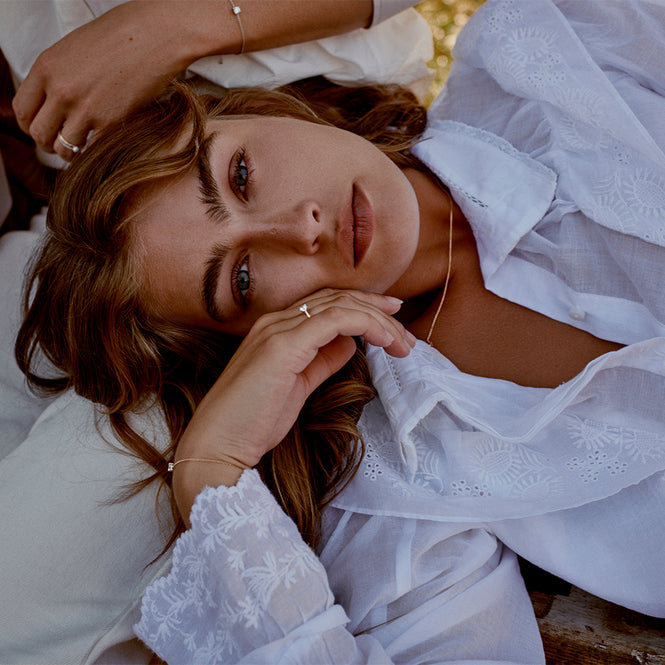 Free shipping in Germany
We deliver free of charge in Germany via UPS. These shipments will take approximately 3 working days.
Our jewellery is shipped in gift packaging and this box contains a foam holder to ensure that the jewellery remains well protected; not only during shipping but afterwards if you want to store the jewelry safely at home.