Studs 7629YDL - 14k Yellow gold with diamond and London Blue topaz
With a row of pavé-set diamonds and a beautiful blue topaz in the centre, these studs in 14k yellow gold are real eye-catchers. The carat weight of the diamonds is 0.05. jewellery from our collection. more info
Studs 7629YDL - 14k Yellow gold with diamond and London Blue topaz
Our jewellery
All Blush jewellery is made with attention and love from 14k yellow-, rose- or white gold. High quality jewellery that you can enjoy for years to come is our priority, as is the ability to mix and match endlessly. A piece of jewellery from Blush is a gift for yourself or someone else and therefore always comes in a gift box.
Product ID: 7629YDL
width: 5.75
carat weight diamond: 0.05
length: 5.75
stone color: Blue
type of gold: 14k Yellow gold
type of closure: Butterfly backs
type of stone: Diamond & London Blue Topaz
setting: Pave setting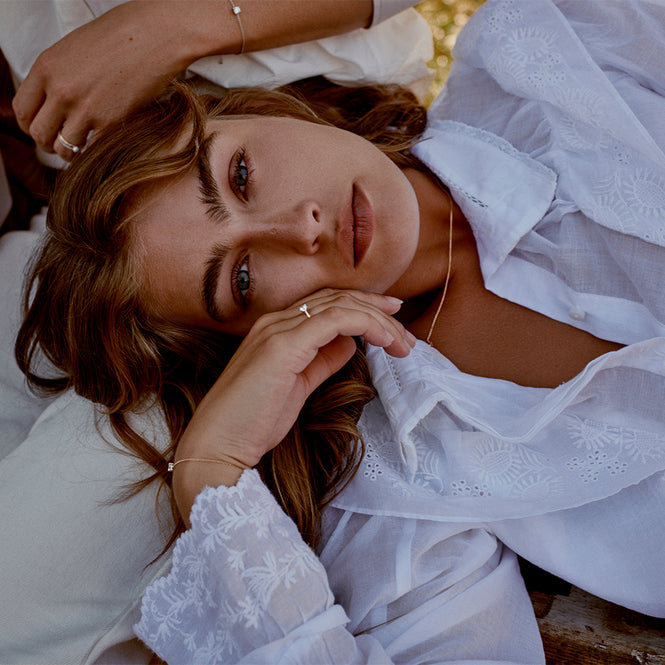 Shipping
Our jewelry are shipped in a gift box. This box contains a foam holder to ensure that the jewellery remains well protected; not only during shipping but afterwards if you want to store the jewellery safely at home.