Necklace 3087YGO - 14k Yellow Gold
This yellow gold necklace has a length of 42 centimeters. On the necklace are five separately moving, round, shiny polished pendants. The charms are in yellow gold. Each pendant is 1.8 millimetres wide and has a diameter of 3.7 millimetres. This necklace forms a stylish and timeless combination with matching twisted ear studs with reference number 7157. more info
Necklace 3087YGO - 14k Yellow Gold
Our jewellery
All Blush jewellery is made with attention and love from 14k yellow-, rose- or white gold. High quality jewellery that you can enjoy for years to come is our priority, as is the ability to mix and match endlessly. A piece of jewellery from Blush is a gift for yourself or someone else and therefore always comes in a gift box.
Product ID: 3087YGO
diameter: ⌀ 0.9 mm
size of detail detail: ⌀ 3.75 mm
length: 42 cm
type of gold: 14k Yellow gold
type of chain: Rolo chain
type of closure: Spring Ring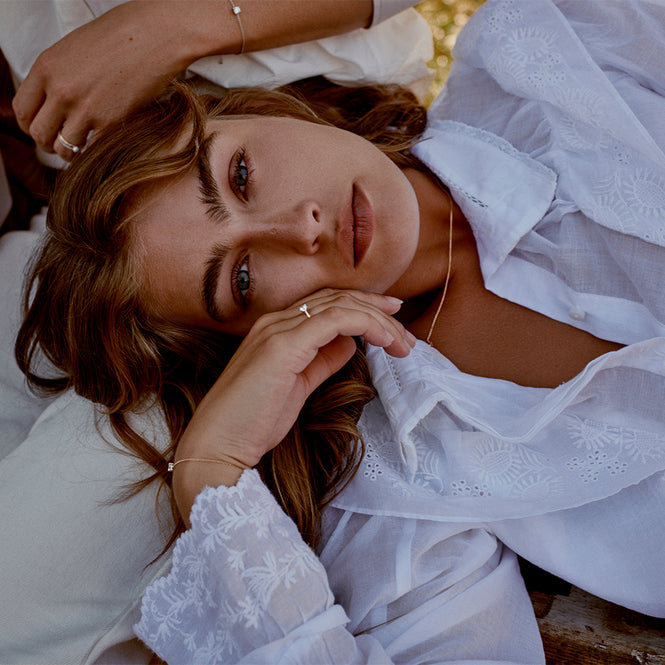 Free shipping
Our jewellery is shipped in gift packaging and this box contains a foam holder to ensure that the jewellery remains well protected; not only during shipping but afterwards if you want to store the jewelry safely at home.