Ring 1633YDI - 14k Yellow gold with diamond
A real eye-catcher is this 14K yellow gold ring with a whopping 20 brilliant-cut diamonds. The band has a diameter of 4.95 mm and the stones have a combined carat weight of

0.14k and 0.13ct

. Stunning on its own but also combine beautifully with other rings from our collection. more info
Ring 1633YDI - 14k Yellow gold with diamond
Our Jewellery
All of our 14k gold jewellery has been made with care and love, in yellow, rose or white gold. We strive for high quality that will allow you to enjoy our jewellery for years to come and that allows you to endlessly mix and match our items. A piece of Blush jewellery is a gift for yourself or your loved one and therefore all of our jewellery is delivered in a giftbox.
Product ID: 1633YDI
diameter: ø 4.95 mm
size of detail: ø 5.5 mm
carat weight diamond: 0.14ct, 0.13ct
stone colour: Wesselton
type of gold: 14k Yellow gold
type of stone: Diamond
type of setting: Channel setting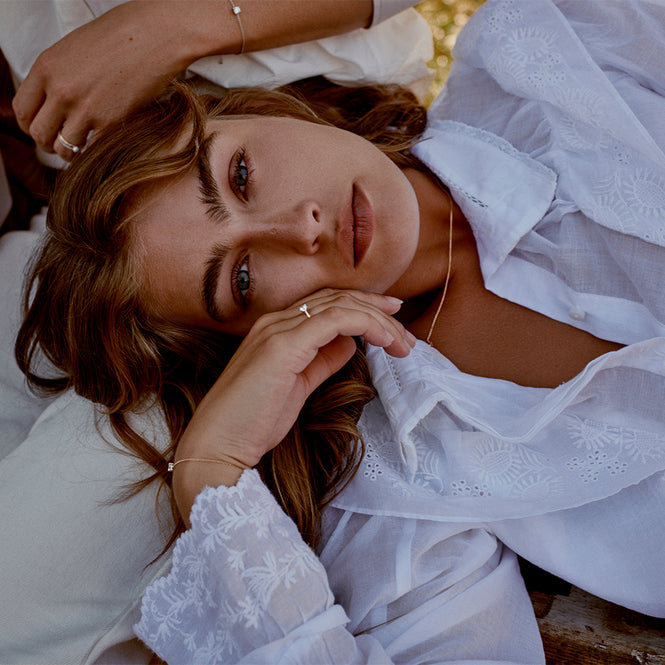 Shipping in the Netherlands
In the Netherlands we deliver through PostNL during the day and through Trunkrs in the evening.
Orders placed on Sunday to Thursday before 15:00 by PostNL or until 23:59 by Trunkrs for delivery the next day. Our jewellery is delivered as standard in a gift box. This box contains a foam holder to ensure that the jewellery remains well protected, not just whilst in transit but also if you wish to store it securely at home.